An insider's guide to navigating Sea-Tac International Airport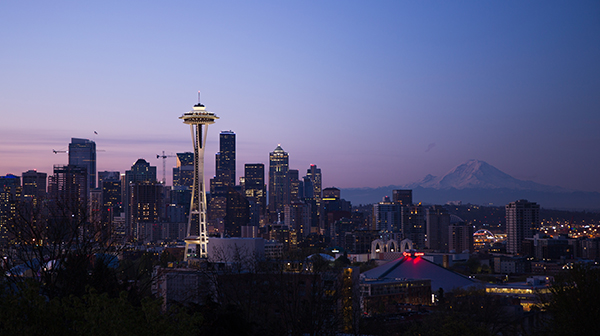 Some facts you should know about Sea-Tac Airport
Here are some tips and suggestions you should consider before traveling from Washington State's busiest airport. This small guide will teach you everything you need to know when departing from Seattle-Tacoma International Airport to any of its hundreds of destinations.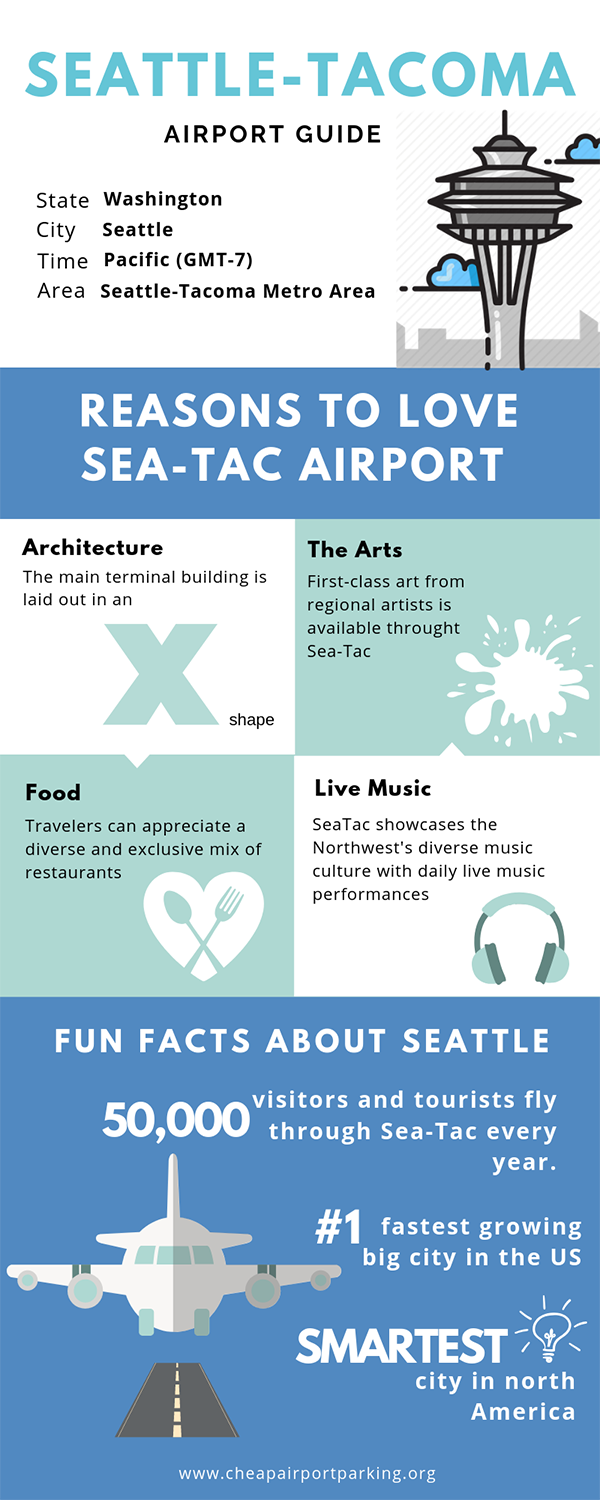 How early should I arrive to the airport?
There are more than 50,000 passengers a day passing through Sea-Tac Airport. Specially during holidays, you should expect plenty of traffic and long wait lines. It is recommended that travelers arrive two hours earlier for national flights, and three hours earlier for international flights.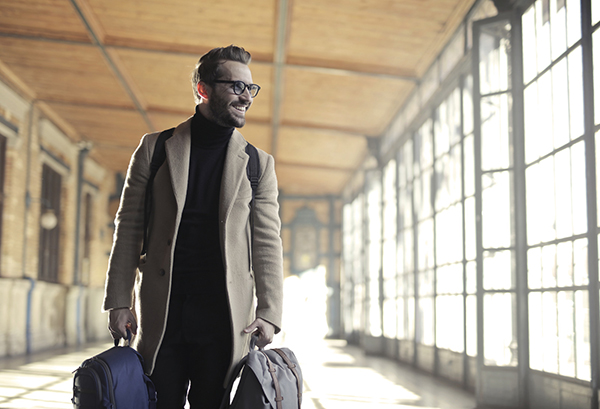 Also, travelers are able to access all gates from any TSA checkpoint and they can check wait times for them in the Sea-Tac Airport App. There are different screening types availables such as CLEAR and TSA Pre-Check. However, these hours are subject to change based on TSA operations.
Where to eat in Seattle-Tacoma Airport?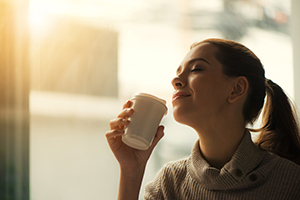 If you have a few extra minutes and a growling stomach, there are plenty of dining options to choose from. Here is a list of a few shops and restaurants you can find in Sea-Tac International Airport terminals:
What to do in Sea-Tac airport terminals?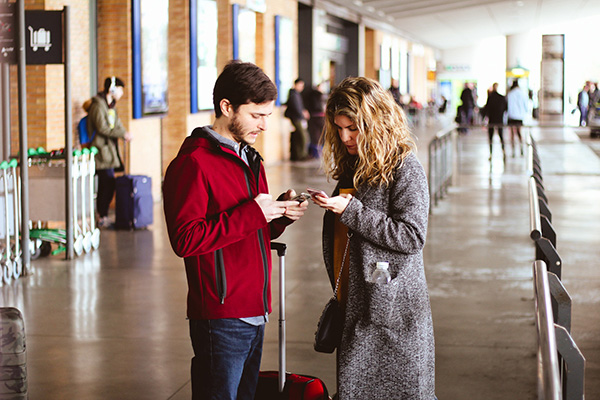 Each concourse offers multiple amenities and comfort, such as play areas for kids, nursing suites, free wifi, and free e-book kiosks. Additionally, Sea-Tac provides assistive technology for blind and low-vision travelers. Experience the cool and impressive art collections throughout the airport. With rotating exhibits and international artists, you can wait for your flight while delighting yourself with amazing pieces of art. If you want to have the full Seattleite experience, you can listen to local artists' daily live music performances.
Spending the night in Sea-Tac airport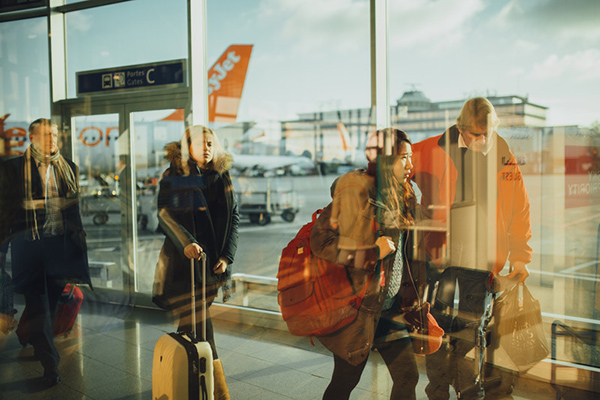 If you have a long layover and need to stay overnight, you can lay down for a few hours in quiet and comfy areas Sea-Tac has to offer. Travelers can find confortable spots with padded seats and benches in Concourse S so they can rest for a few hours before their flight.
Is Sea-Tac Airport Smoke-Free?
Smoking is not allowed inside the airport terminal, this includes the use of e-cigarettes and vapes. There are two outdoors smoking designated locations, one in the baggage claim and another one in the departure level.
Parking near Sea-Tac airport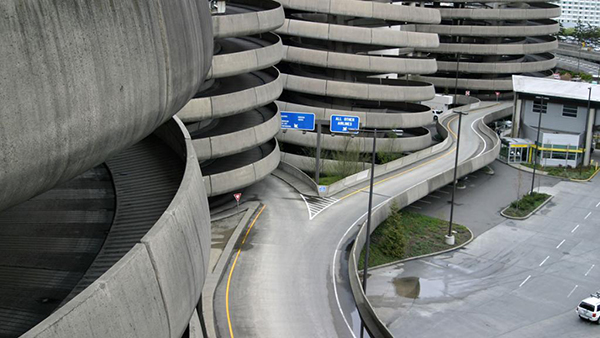 Parking at the Seatac Airport has never been easier! If you are looking to park near SeaTac airport, there are plenty of options you can choose from. You can find the best lot for your car, your budget, and your schedule.
You can park your car in one of these off-airport parking lots and leave it until you come back from your trip. If you are looking for a convenient, reliable, and affordable way to drop off your car by the airport. CheapAirportParking is the right fit for you. Here is a list of places where you could park your car during your trip.
Getting to downtown Seattle
There are plenty of options to get to downtown Seattle from Sea-Tac International Airport. Travelers can choose from taking a cab, a shuttle, car sharing, or they can take advantage of public transportation.