A Guide to the World's Busiest Airport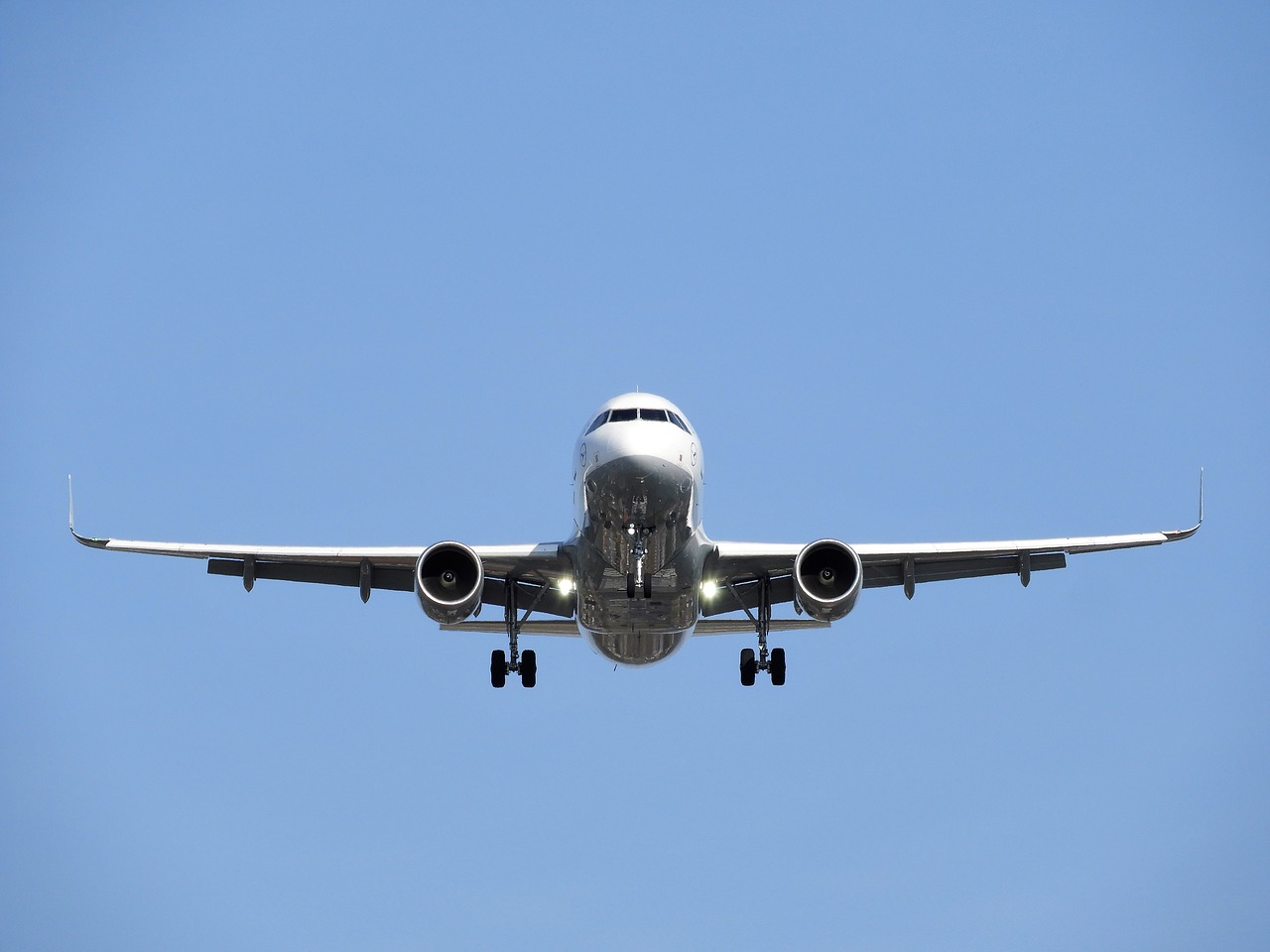 Since 1998, Hartsfield-Jackson Atlanta International Airport (ATL) has been the busiest airport in the world. Although the location is not as immense as other airports, the complete number of passengers it handles on a daily basis makes it the busiest. This is primarily because it's the hub for Delta. But the location is also key for domestic and international travel. ATL moves nearly 90 million passengers per year. That being said, it's typically busy, crowded, always under construction, and if you travel very often, you will notice this airport is perfect in many ways and not so perfect in others. This simple guide will assist you in navigating and understanding what is offered at ATL.
ATL at a Glance
This airport has two primary terminals: international (which is on the east side) and domestic (which is on the west side). The local terminal is divided into two parts: South Terminal (red) which attends to Delta flights, and North Terminal (blue) for all other airlines. The two terminals are connected by a central atrium.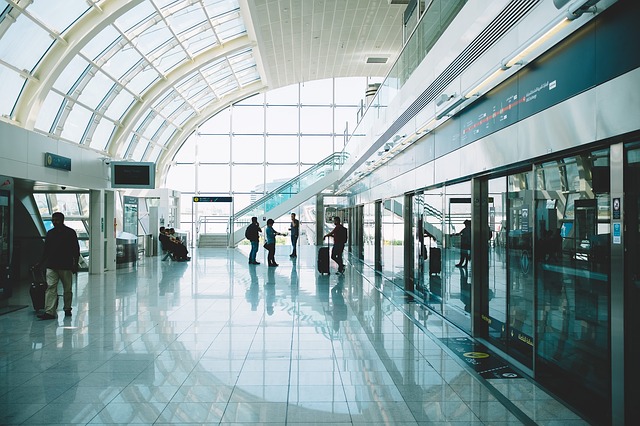 All airport concourses are accessible through an underground skywalk and plane train, and travel between local and international terminals are available via a free shuttle bus. Because this is world's busiest airport, waits at security checkpoints can reach an hour at peak times. Apply for TSA Pre-check (Which must be done in advance) and/or CLEAR (available on the spot) to cut down on wait times, and plan on arriving at least two hours before a local flight and three hours before an international one.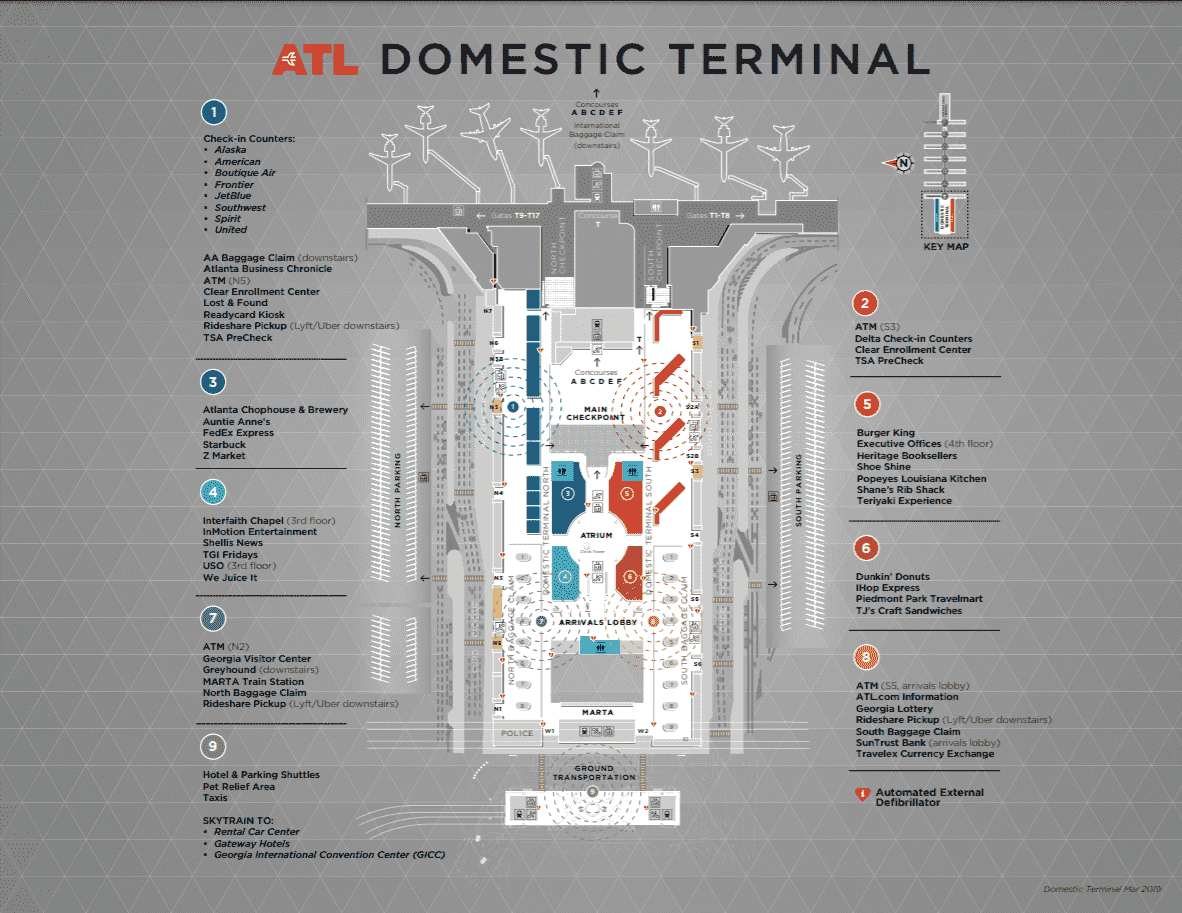 ATL's Domestic Terminal Map (ATL)
You can access current security wait times on the ATL website, which also offers Trak-a-Line, a service that updates you via email or text if security times significantly change leading up to your flight. Trak-A-Flight does the same for changes in an airline's flight status.
The international terminal security lines typically move faster than those in domestic, and you can reach your domestic departure gates via the plane train or walkway from the international terminal (concourse F) without re-entering security.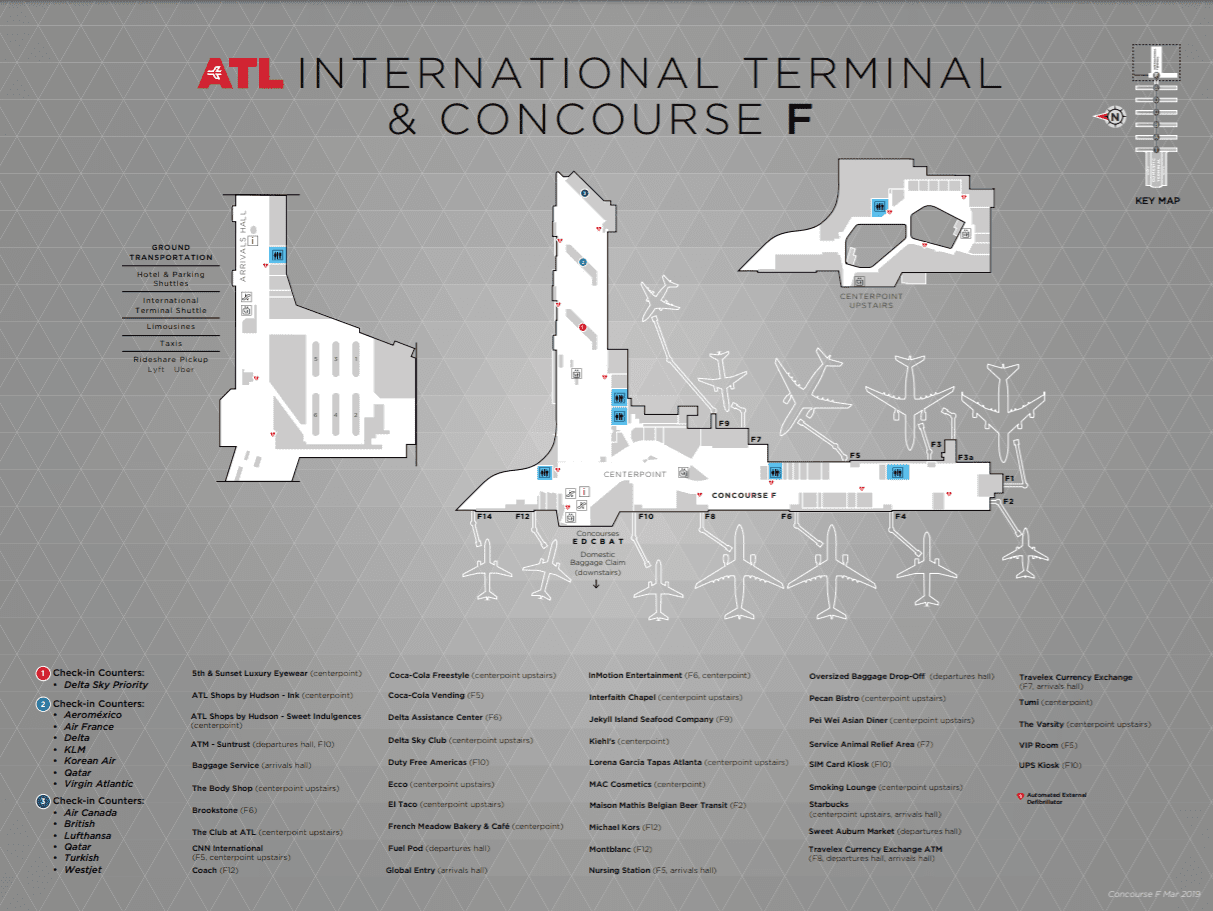 ATL's International Terminal Map (ATL)
---
Parking at Hartsfield-Jackson
ATL has approximately 40,000 parking spaces. Locating a parking spot shouldn't be too much of a challenge to find on site. However, if you search the airport website for updates on any kind of construction projects and/or road closures as well as validation of the current capacity of parking, you may be able to reserve yourself some time and energy.
Local Terminal Parking
Parking is available both daily and hourly starting at $3 per hour or $19 per day on the north and south sides. In the Economy Surface lots, parking is avaliable for $3 per hour and $14 per day on the north and south sides. The A and C Park-Ride lots offer free shuttle service to both terminals. The rate for these lots begin at $3 per hour and $10 per day.
International Terminal Parking
There are parking decks with reserved spots for alternative fuel vehicles and handicapped vans starting at $3 per hour or $36 per day. There is also a park-ride lot with shuttle service to the terminal beginning at $3 per hour or $14 per day.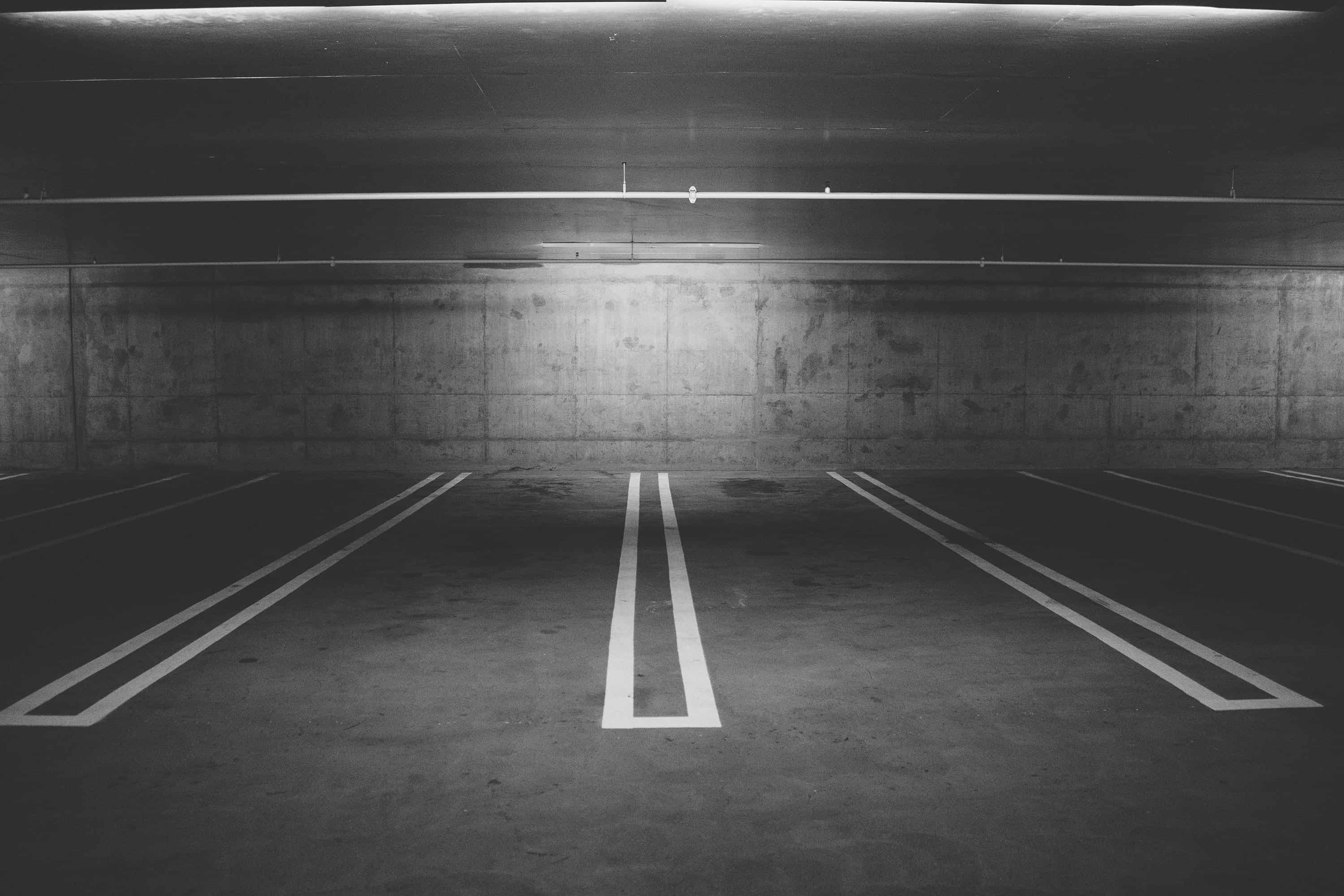 Offsite Parking
There are an abundant amount of nearby off-site parking options as well, including CheapAirportParking, which works with many different parking companies, hotels, and independent lot owners to consistently provide you with much more economical rates and accepts reservations as well as a shuttle service directly to all terminals.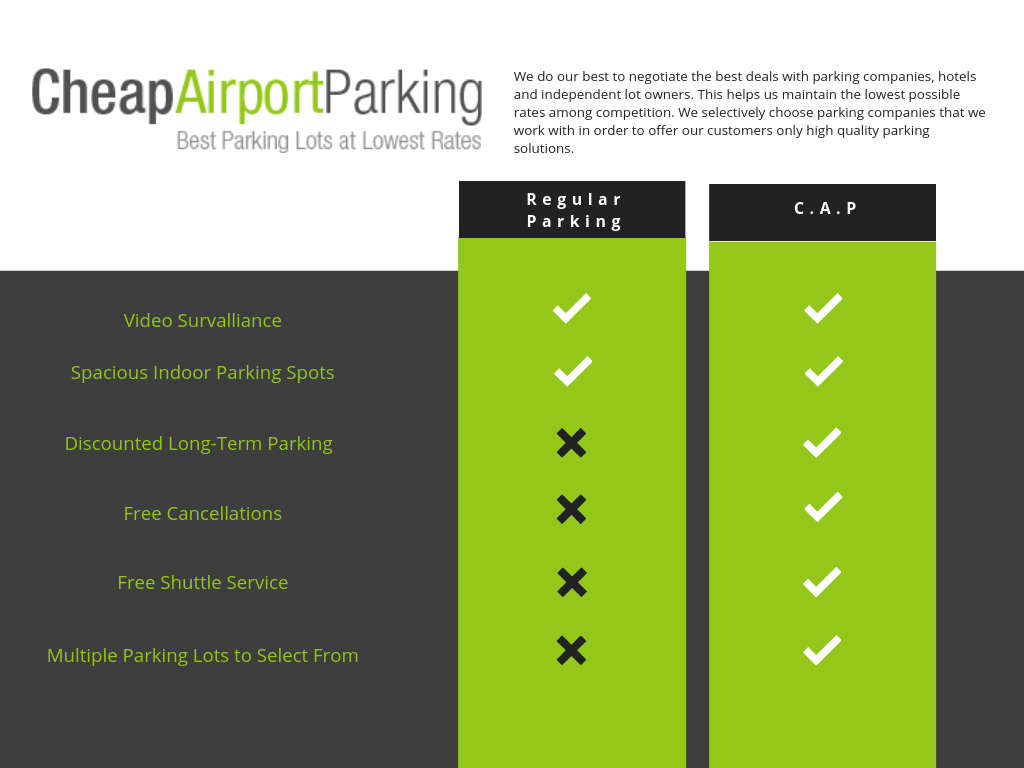 ---
Transportation and Taxis
Atlanta's train system is called MARTA. It's the final southbound stop on the gold and red lines (You can also find a MARTA RideStore and fare vending machine on these rail lines). The train typically stops between the north and south baggage claims in the local terminal, but the complementary International Airport Terminal shuttle bus is located just outside baggage claim. Need an quick and easy connection to a hotel or rental car agency? Located near the MARTA station, the ATL SkyTrain is a people mover that runs within its terminals and rental car center. the best part? It's FREE! You can learn more about the ATL SkyTrain here. view the MARTA train schedule here Taxis are also available outside baggage claim at every terminal and charge a flat rate minimum of $30 to and from downtown, with an additional charge of $2/person. If you're headed for Midtown, prices start at $32. Traveling to Buckhead is $40 and other areas are $2.50 for the first 1/8 mile and $0.25 for each additional 1/8 mile. Alternatively, you can utilize any rideshare service such as Lyft and Uber to get you where you need to go.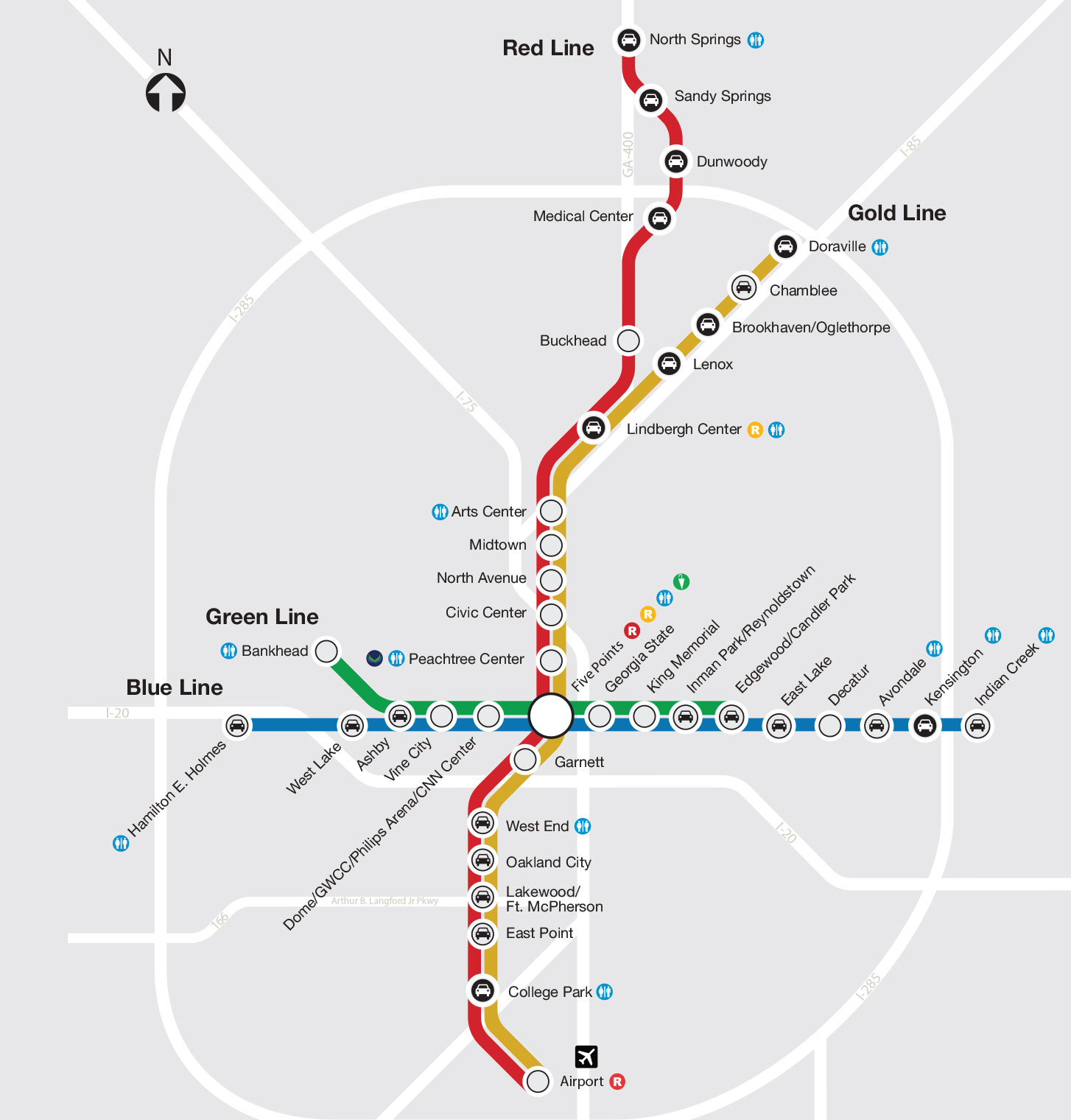 Map of the MARTA train stations and schedules. (MARTA)
---
Where to Eat and Drink
Looking for the best resturants at Hartfield-Jackson? With over 100 restaurants to choose from,locating a place to grab some food should be a relatively easy task. For peace of mind before entering the intimidating security lines at the local terminal, the central atrium has a couple of prompt and fortuitous options like Burger King, Popeyes, and Starbucks. If you have the opportunity for a sit down meal, try IHOP Express, which is open 24 hours or Atlanta Chop House & Brewery which serves alcohol.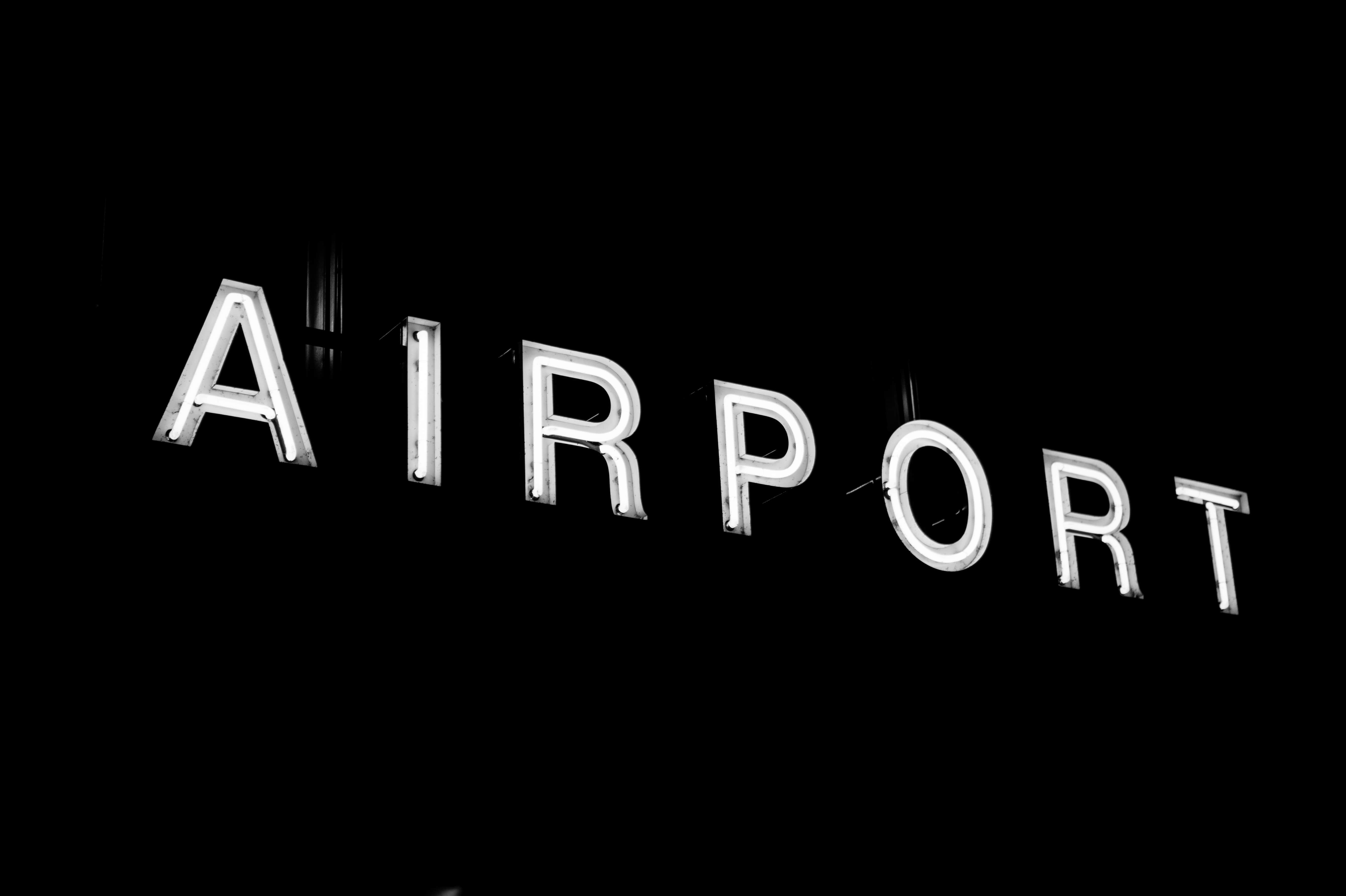 Domestic Terminal: Concourses A-E
Looking for healthier options? Enjoy a nice flatbread, salads, rice bowls, and smoothies with a from Freshens located in Concourse A and B or paninis and salads from local chain Fresh 2 Order (Concourse B). Need your food fast, but want to indulge? Steak and Shake located in Concourse A is a great option to satisfy your cravings. They offer burgers, chicken, fries and even have a menu for dogs! Chick-fil-A is another excellent option, with its delicious chicken sandwiches and waffle fries. You can find Chick fil-A in Concourse A and C. Looking for a bit more exotic food? Head over to Asian Chao in Concourse A where they offer sushi, multiple types of rice and have several entrees--like their Orange Chicken, to select from.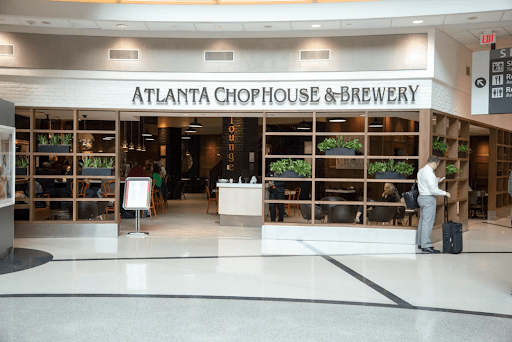 Entrance to Atlanta Chophouse and Brewery at ATL (Eater Atlanta)
International Terminal: Concourse F
In the International Terminal: Concourse F, you'll find various restaurants that can give you a quick fix for your food. The Pecan Bistro offers southern fusion cuisine with options like a standard breakfast, shrimp, and grits. Pei Wei has asian cuisine that is both exotic and flavorful. Sweet Auburn Market Cafe serves paninis, egg croissants, hummus platters, and delicious bacon. You could also check out Ecco--The Mediterranean themed restaurant that offers handmade pastas, paninis, charcuterie boards and even goat cheese balls. At ATL, you'll find that there is something for everyone at anytime!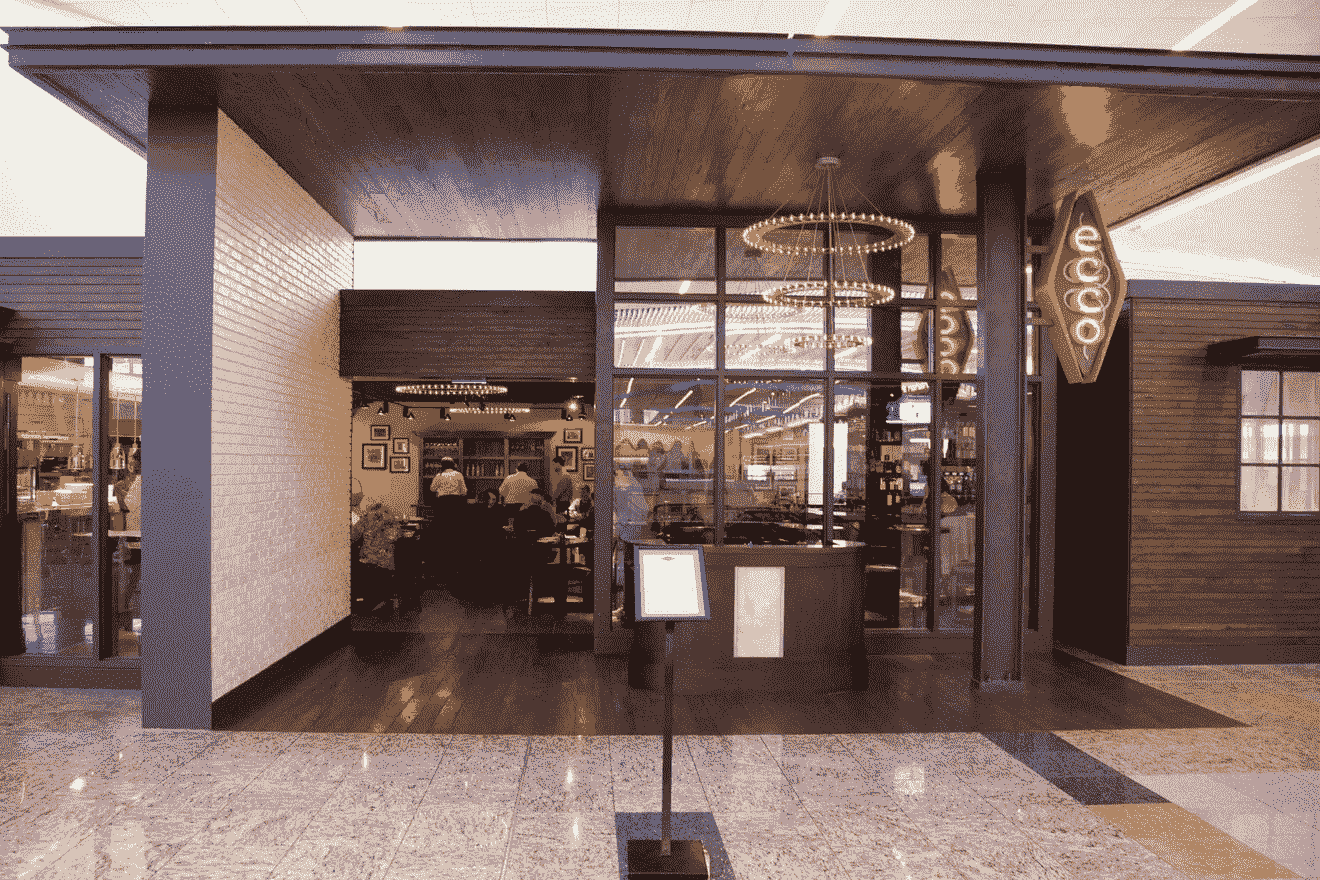 Entrance to the Ecco Restaurant at ATL (Eater Atlanta)
---
Airport Lounges
There are multiple lounges at ATL to relish in. Delta Airlines has Sky Clubs on every concourse with free drinks, fresh food, free Wi-Fi and satellite TVs. Access is limited to members, with up to two guests allowed per member at $29/each. There are even private showers at select locations so you can you have the option to refresh yourself before or after your flight. Airlines such as United and American also have members-only clubs, which are located on Concourse T. Other airlines such as Lufthansa, British Airways, Lounge Club, Diners Club International, and Priority Pass passengers have access to the common-use lounge, The Club at ATL, located on Concourse F. Want to utilize these lounges but don't have a day pass? No worries! Day passes are available for $40 so you'll be able to enjoy the amenities as well before or after your flight.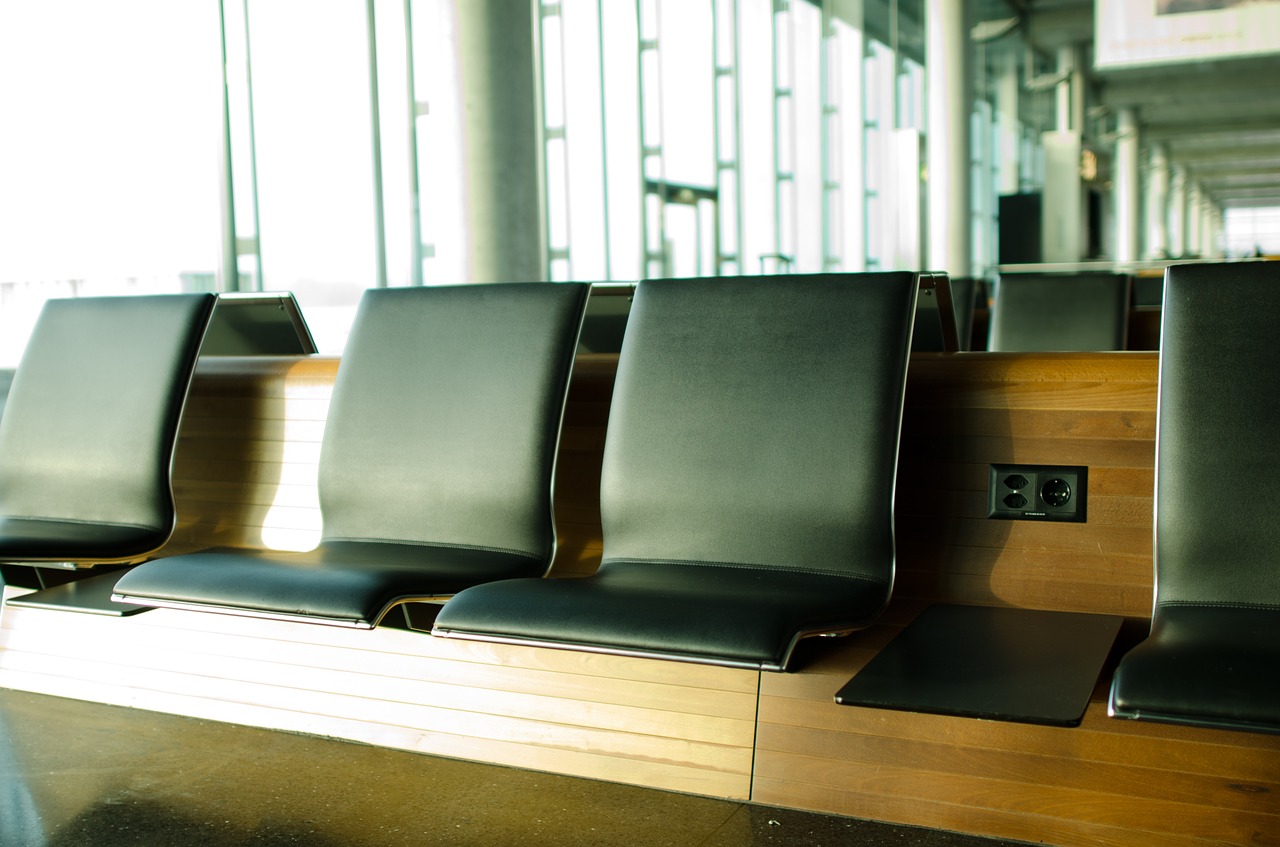 ---
Internet and Charging Stations
You will find that free Wi-Fi is available throughout the airport. Selecting the airport network will send you to a landing page where you will be directed to enter your name and email address in order to access the free Wi-Fi. The airport has an many charging stations at gates in all concourses, so you don't have to worry about running out of battery while you are at the airport.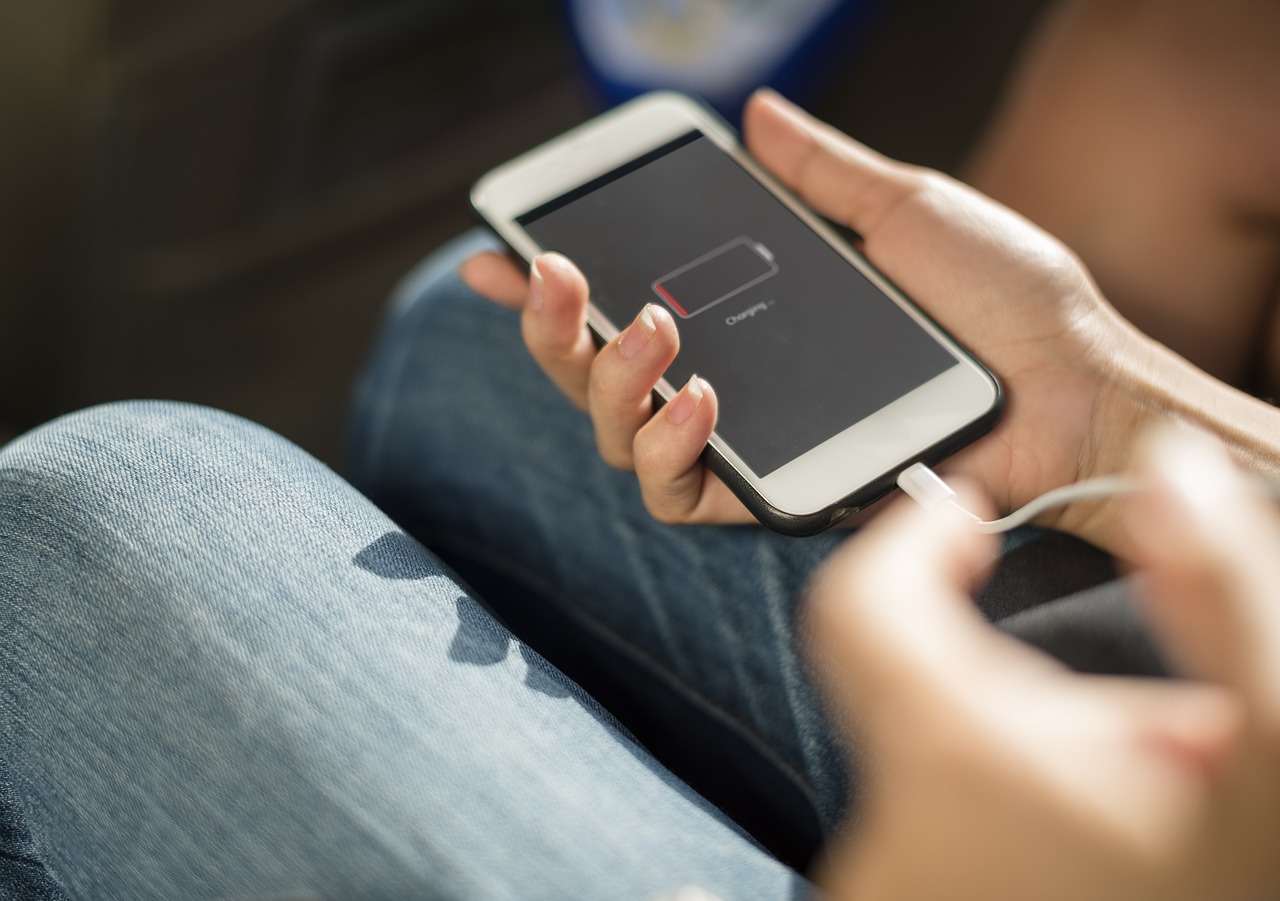 ---
Other Features at Hartsfield-Jackson
Poochie Park

Have a furry friend? Your dog will love Poochie Park! It is located at the Ground Transportation area on Domestic Terminal South outside of doors W1 and W2. It's 1,000-square-foot so there will be a lot of space for your pets to play around. You can even play fetch with your lovable best friend! This dog park is open 24 hours a day, 7 days a week, has a water fountain, utilizes biodegradable poop bags, has benches, and does not require the dog to be on a leach at the park. If you fancy a different dog park, Both Piedmont Park and PetYard are great alternative dog parks, the letter being an indoor dog park. Although to get into PetYard, you will need to purchase a Play Pass which includes an all-day in/out access to the play area with the pet owner present.

Tours

ATL offers daily tours of their airport. You can sign up for tours of the following: airport operations, the airfield, the eTower, the fire station, a history walk through Concourses B and C, the Atlanta SkyTrain and the Aviation Art program. Tours last about 1.5 to 3 hours and start at 9 and 10 a.m., If you have a flight later in the day, you could take the opportunity and learn more about the world's busiest airport. You do need to sign up and reserve your place at least 21 days before your flight.

ATL provides daily tours with a reservation.

Aviation Art program

ATL also offers art exhibits and performances for both passengers and employees. The Aviation Art program was started in 1979 by then-Mayor Maynard Jackson, The program utilizes artists to create artwork that is site-specific, presents rotating exhibitions and schedules performing arts series. There are over 250 pieces of work to enjoy!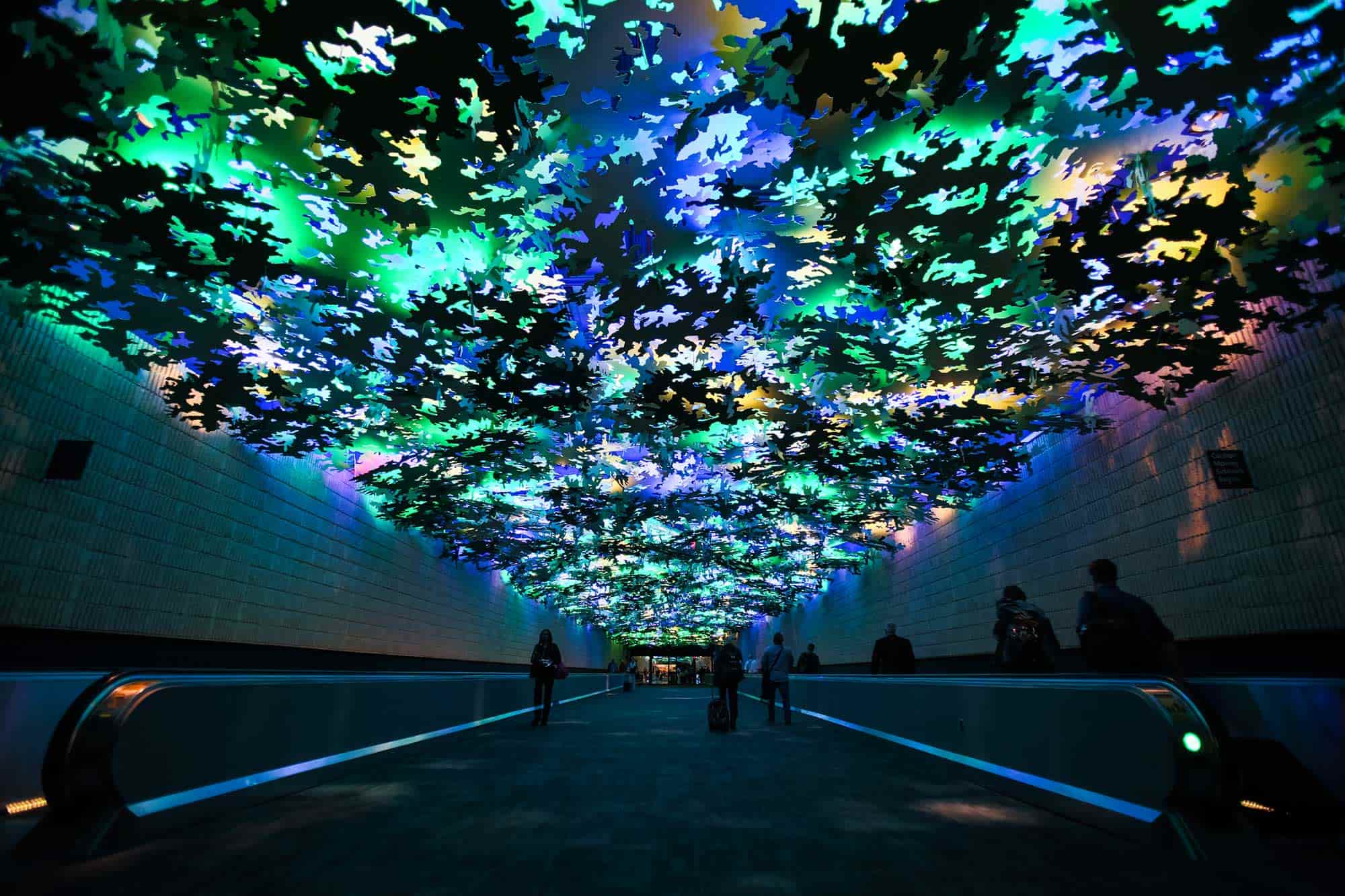 Flight Paths by artist Steven Waldeck. (ATL)
With so many places and activities at Hartsfield-Jackson-Atlanta-International-Airport, it would pretty difficult to end up bored! Between the restaurants, the airport lounges, the dog park, or tours, there is always something for everyone that visits ATL.
---
Did you Know?
Since 1998, Hartsfield-Jackson has been the busiest airport in the world.
Hartsfield-Jackson serves 150 U.S. destinations and more than 75 international destinations in 50 countries.
has the tallest air traffic control tower in North America (398 feet or 121 meters) and is the fourth tallest in the world.
Hartsfield-Jackson averages 275,000 passengers a day.
On average, there are 2,700 arrivals and departures daily.
Atlanta is within a two-hour flight of 80 percent of the United States population.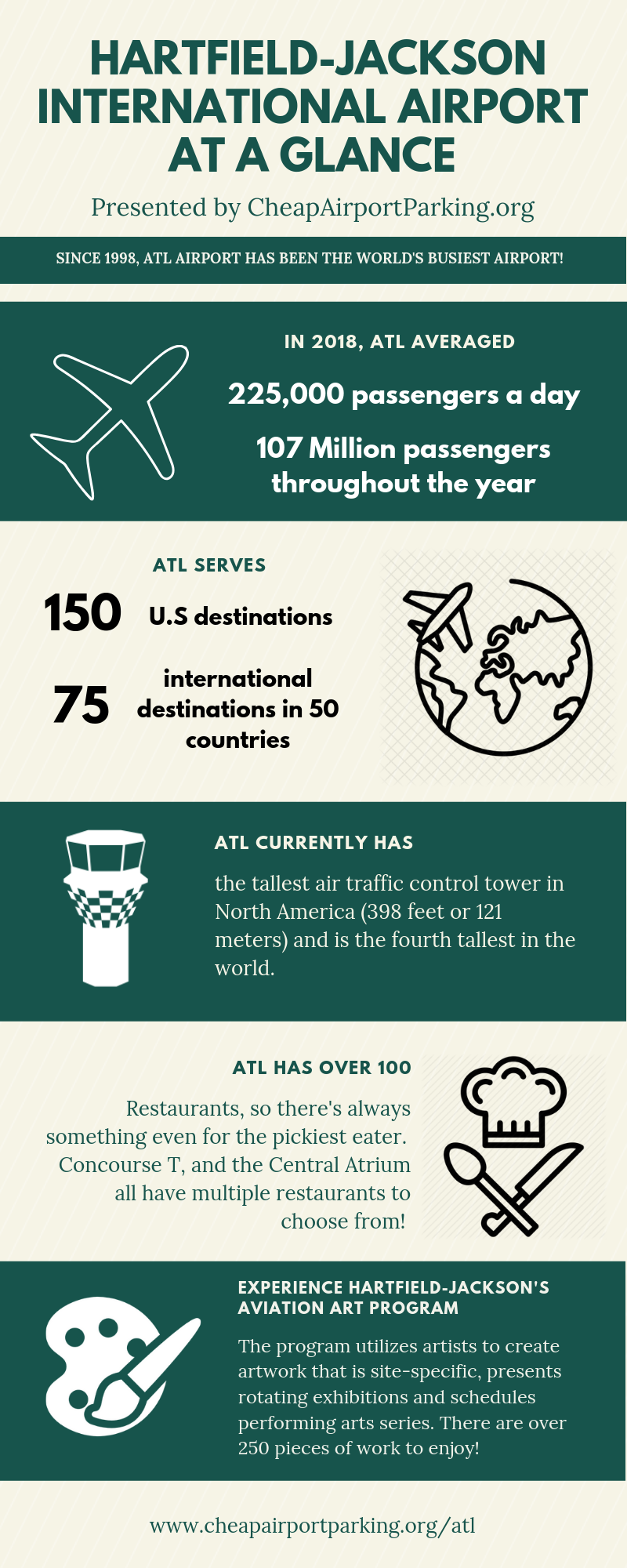 ---