Top Five Party Cities in the World
7 Jun 2011 by Martin Docherty

A list of the best places in the world to get your groove on: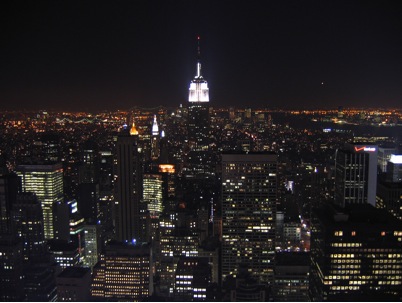 1. New York
Perhaps the party and culture capital of the world, New York deserves its place at the top of the list with ease. The Lower-East Side is still the reigning king of the party scene but Soho and the Meatpacking District are both still hanging in there with some fantastic cocktail bars and great clubs. For those who are more interested in an arty evening, a trip across the Brooklyn Bridge to Williamsburg is your best bet.
2. Rio de Janeiro
The Samba capital and home to one of the most vivacious party scenes on the planet. Whether drinking Caipirinhas on the Copacabana or dancing in the streets of Lapa, you are guaranteed a great time in this wonderful city where all night drinking and lazing on a beach are regular parts of a holiday. Zona Sul is ideal for those who enjoy a classic cocktail on a rooftop bar with the beautiful people.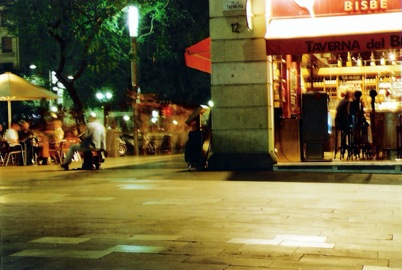 3. Barcelona
The centre of European partying, Barcelona is beautiful and has a bounty of bars and clubs that are the envy of everywhere. Much of the nightlife centers around Las Ramblas but it is worth heading for the Raval and Gracia districts to experience fun with a Catalan flavor. If you are interested in a more refined dining and drinking experience then head to Eixample for some of the finest local wine.
4. Buenos Aires
Not only home to some of the finest steaks and wine in the world, Buenos Aires is a remarkable place to party as the clubs don't open their doors until 2am before closing at the headache-inducing time of 9am. The area of Microcentro is a good place to start and easy to find as all transport for the city passes through here. Most people then tend to migrate towards Palermo for a pre-club-club before then heading to one of many "private parties" that are hosted all over town. Hangover calming sunglasses are essential.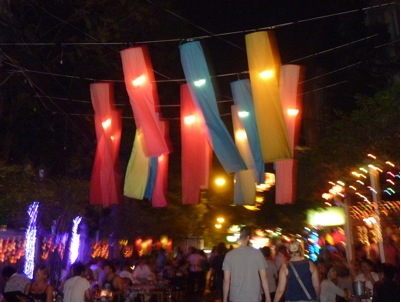 5. Bangkok
Not for the faint of heart, Bangkok is loud, brash and very good fun. Although much of the famous nightlife has centered on Banglamphu for a number of years now, the new area in which to party is RCA or Royal City Avenue and is where you will find the majority of young Thais and the super-clubs they hang out in. Stylish but distinctly Asian and with everything you could be looking for, Bangkok is a city that just keeps getting better.
back to blog