Marfa, Texas
19 Jun 2011 by Rachel Khona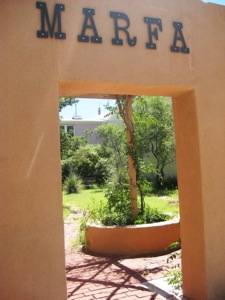 Marfa is not the first thing that comes to mind when most people think of Texas. But this often overlooked town is a hidden gem worth exploring. Founded by minimalist artist Donald Judd in the seventies, it's now a haven for artists, as well as home to the Marfa Lights, a mysterious light phenomenon that occurs every night over the desert horizon.
Stay
The Thunderbird Hotel is still a favorite of both hipsters and artists. Owner Liz Lambert turned created Marfa's must-go hotel with minimalist blond wood furniture, a restaurant, bar, and pool. Meanwhile film buffs gravitate towards the Hotel Paisano, which served as the headquarters for the filming of the Elizabeth Taylor, Rock Hudson, James Dean movie, Giant. James Dean fans can ask for room 223 where he stayed while filming. There's nothing left of the original set, but you can check out the memorabilia in the hotel lobby.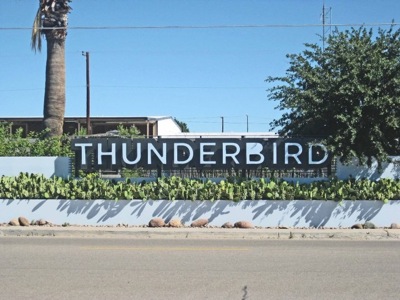 See
Galleries and installations are all over this tiny town, with works of art even finding their way into people's backyards. Prada Marfa is a replica of a Prada store complete with real shoes and handbags. In town, Ballroom Marfa serves as an arts and performance space. In addition to showcasing some of the best in contemporary art, it's also seen bands like Grizzly Bear and Japanther come through. See the work of Donald Judd at the Chianti Foundation or the Judd Foundation, which was created to preserve his vision. Or check out any number of the contemporary art galleries around town like the Baxter Foundation, Galleri Urbane or the Ayn Foundation. When it turns dark, head over to the Marfa lights viewing area to see the mysterious lights. They appear in the night sky and still have no concrete explanation for their appearance.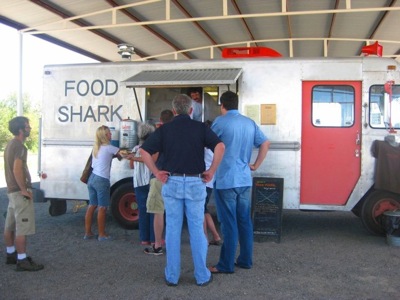 Eat + Drink
The famed Food Shark truck is a Marfa's institution and doles out gourmet Mediterranean food to the hungry masses. Over at Cafe Cochineal, two former New Yorkers whip up French classics like souffles. For something more casual, Squeeze Marfa serves a delicious and breakfast and lunch.
Come drink time, there aren't too many options, however with such a small population it doesnt seem to matter too much. The bar Padres offers a spacious outdoor area with pinball machines, jukeboxes, and pool tables.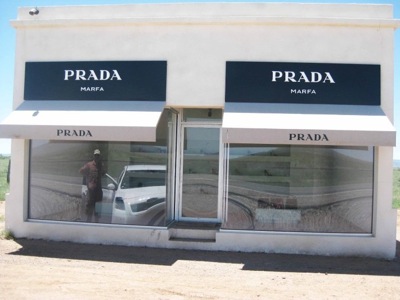 back to blog