January is the slowest month of the year in airline travel
5 Jan 2011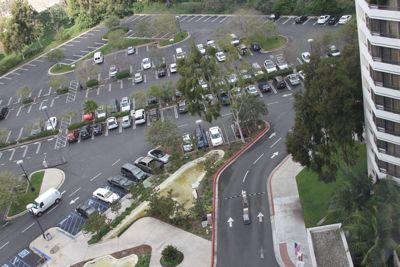 It has been in 2009 when we started, it was like that in 2010, and 2011 is no different. What does it mean to you, off season traveller? Low airport parking rates!
Let's take a closer look at several airports.
LAX
Hilton LAX lowered its self parking rate to $8 per day for stays of 4 days and longer, Marriott self parking is at $7 and sometimes drops the rate to $6 per day. Marriott valet gives you one day free if you park for at least seven days. Johnny Park has never been at $5.50, the lowest rate I remember is $5.90.
JFK
With expensive real estate around the airport and high NY/NJ Port Authority taxes, fees, surcharges and whatever name PA may invent to put its hands into parking operators' profits, online JFK parking rates almost never deviate from $13.95 per day. There is an exception in January:
U-Save JFK Parking
gives you one buck off it's rate.
Newark Airport
E-Z Way Parking
lowered its daily valet rate to $8.50
Orlando Airport
Marriott airport parking
is located just across the road from MCO terminals and currently offers self parking for $4.25 and valet for $6 per day. Bargain, isn't it?
I could go on and on with such examples, but the point is that off airport parking is cheaper in January, whereas taxi, limos and parking at terminals is as expensive as it was last Christmas.
back to blog