5 Tips for Less Stressful Holiday Travel
30 Nov 2017 by Melissa Ruiz

Traveling could be stressful and during the holidays, our stress level is easily heightened due to larger crowds, longer lines, and flight delays. A bad experience at the airport could overshadow the excitement of visiting your loved ones and spending time together. While it is hard to avoid a more overcrowded airport during the holidays, there are some tips that could help travelers arrive at their destination in a better mood.

Being in the travel industry for several years, we've learned a few things about the holiday day rush.

We've put together an infographic you could easily print, share, or save in your "travel tips" holiday travel survival.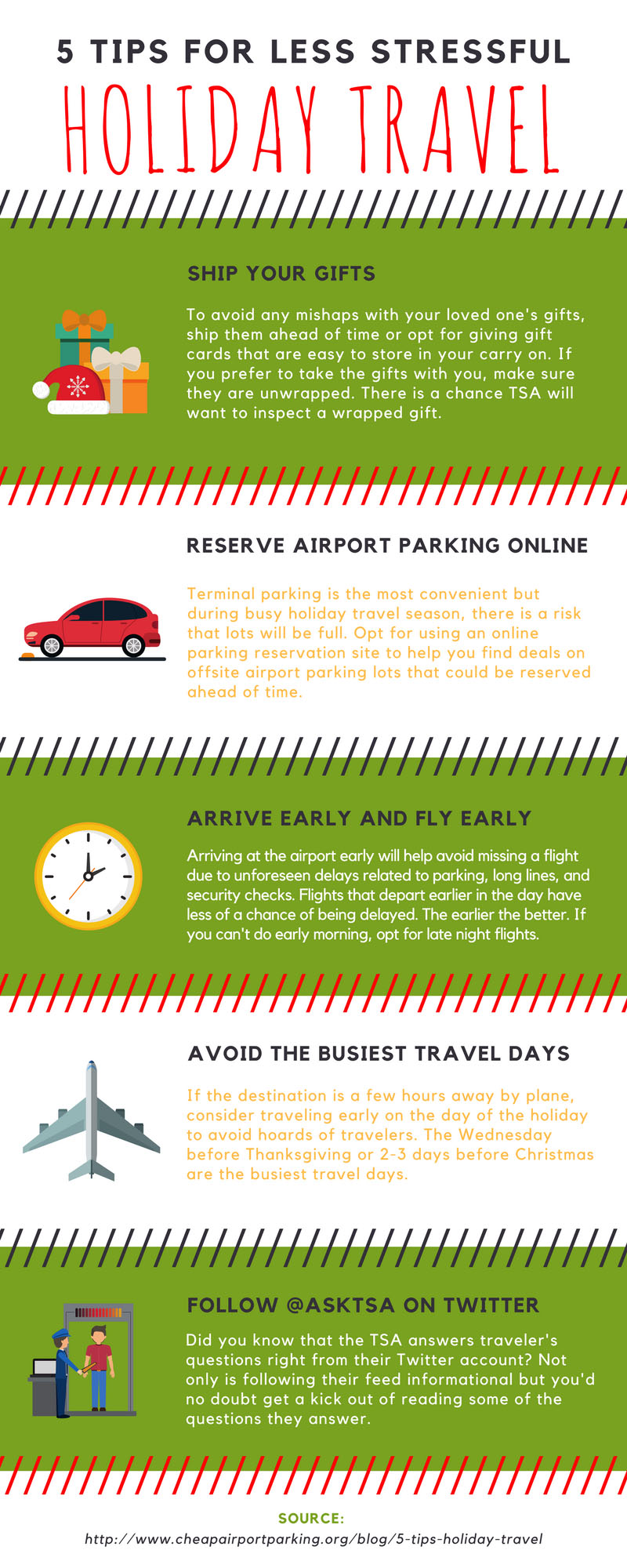 We wish you a great holiday travel season!
back to blog